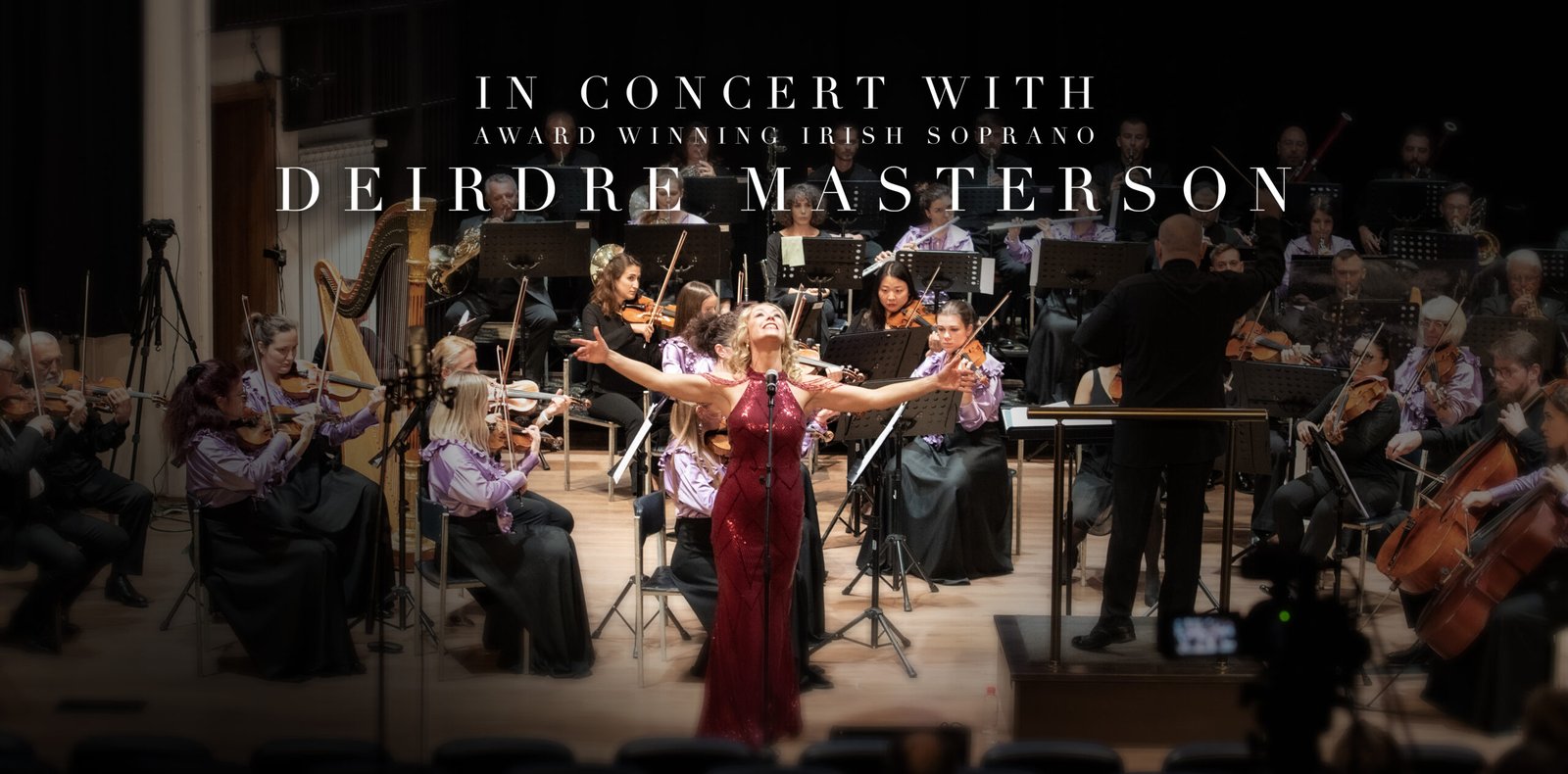 Irish Soprano Deirdre Masterson has an extensive background in performance – opera, operetta, recital, concert and recordings to critical acclaim.
Relaunching her solo performance career in 2021, Deirdre has enjoyed chart success with her EP release – 'You will be the Light' and single releases of 'Songbird' and her No. 1, Christmas Charity Single 'Oh Holy Night'.
In 2022 Deirdre released her debut, solo studio album Mo Chroí which features classical renditions such as Habenara, Parle Piu Piano, and Malena as well as Irish traditional airs including Danny Boy and Carrickfergus and her number one singles Jealous of the Angels and Dreamer.
Concert Offerings
Unique concert performances led by award winning Irish Soprano Deirdre Masterson perfect for an intimate experience or large concert hall.
Solo performance with special guest vocalist accompanied by piano and/or sting-duo or quartet.

Solo performance with piano and string-duo or quartet accompaniment.
Solo performance with piano accompaniment.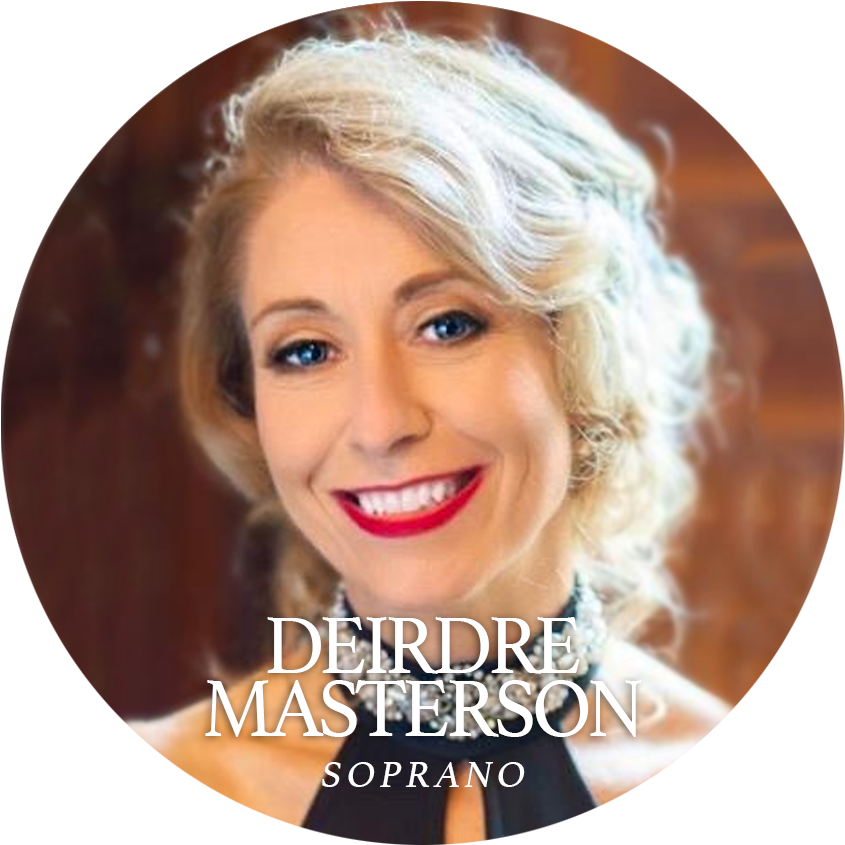 Credits:
Produced by: Deirdre Masterson
Musical Arrangements: David Wray
Art Direction: Eamonn B. Shanahan
Photography: Mark Ivory – House of Ivory
Hair & Make-Up Artist: Ali Murphy
With acknowledgments to: Johnstown Castle (Location Shooting)